Tomás Navarro Tomás School is in Albacete for more than 50 years old. Tireless in its educational work the high school offers a bilingual program in ESO, Cycles of Middle and Higher Vocational Training, as well as extracurricular activities related to STEM. One of its hallmarks is the diversity of the students and its integrating capacity. In this recent stage, there is an enormous emphasis on the promotion of STEAM learning, in close collaboration with the University of Castilla La Mancha (UCLM), the Albacete Science and Technology Park and several technological private companies from Albacete, such as, Airbus and Gia. They are also working on various programs in collaboration with the Faculty of Education of the UCLM.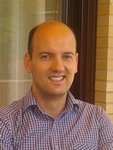 Manuel García Piqueras has a degree in Mathematics from the University of Valencia. He worked in various areas of the private company: RTVE, Credits Suisse, Telefónica I+D… Currently he is working as teacher at the Tomás Navarro Tomás School and the University of Castilla La Mancha. He also works as consultant. He has published some publications relationed with mathematics and he has written several books, for example, 'La SuperMATEsobrina' and 'el enigma del gran astrolabio'.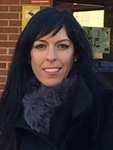 Llanos Lozano Serrano is career officer of the body of Technical Vocational Training Teachers in the specialty of Community Services. She has a degree in Social Education and Pedagogy. He is a specialist in the study of social groups with special needs, such as people at risk of exclusion or some type of dependency. She has worked in the coordination and teaching of courses in the hospital environment, as well as the examiner of SESCAM. Nowadays, he combines his work as teacher teaching work at the Tomás Navarro Tomás School with the studies of the Degree in Psychology and Level B2 of Spanish Sign Language. She is aware of the impact of the STEM education in the of social exclusion and its importance for improving their lives.